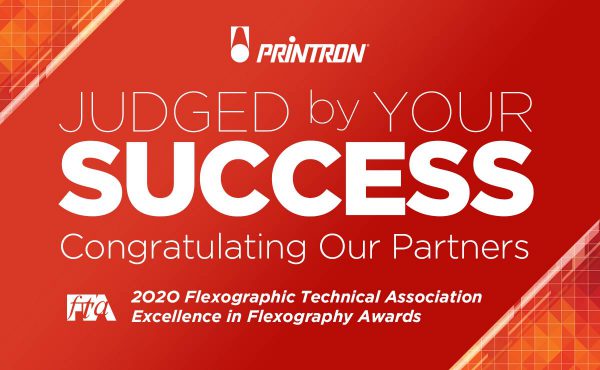 We are judged by the success of our customers!
6/24/2020
2020 was another year of big wins for Printron customers at the Flexographic Technical Association Excellence In Flexography competition, and we'd like to offer all our sincere congratulations!
According to the FTA: "The Excellence in Flexography Awards is the premier awards program for the flexographic industry. It is the only competition flexographers from around the world trust to define who's who in the package printing and converting industry.
As the longest running and most prestigious annual print competition, its mission is to honor outstanding companies who have made exceptional quality and precise consistency their mission in the pursuit of printing excellence. Each of the hundreds of entries received every year is individually evaluated by a panel of judges on its degree of difficulty and level of execution. Award-winning prints offer proof of significant achievements in quality, and they gain worldwide recognition and coverage through a number of avenues".
We are honored and proud of the fact that we had the opportunity to be a part of these outstanding print jobs and are grateful to our partners who continue to move the flexographic printing industry forward and push the boundaries of what was before unheard of.