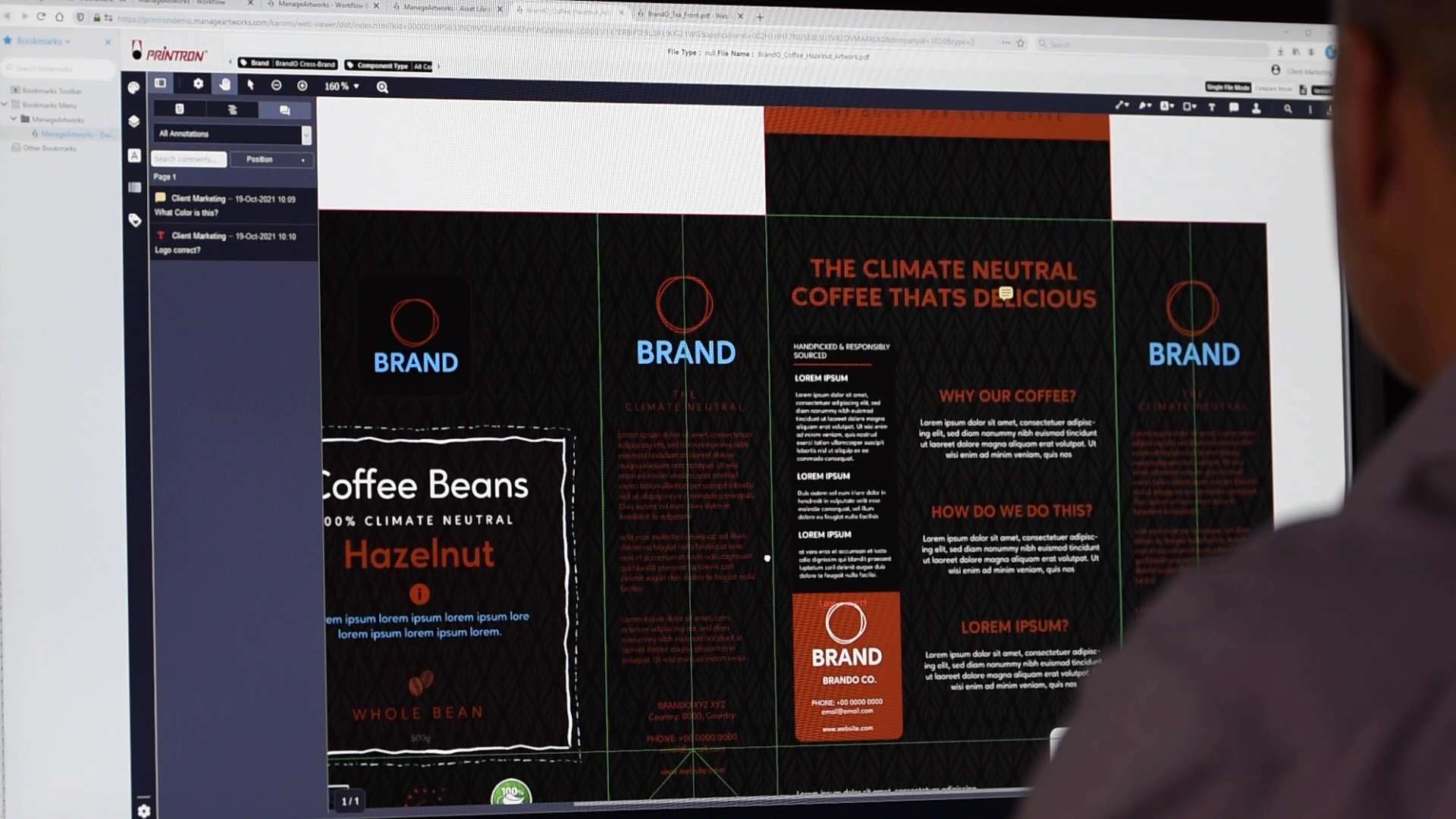 Printron is a value-added-reseller (VAR) of ManageArtworks cloud-based integrated artwork management and digital asset management platform.
We help integrate the right solution to fit each client's unique needs, and offer workflow consulting, process mapping, and best-practice sharing to ensure a successful deployment.
With 75+ clients managing 4,000+ brands, and 50,000+ users, ManageArtworks provides the most cost effective and easy to implement solution on the market today.
Features include:
Workflow

Project Dashboard

Project Management
Email Notifications
Artwork Routing
Online Proofing
Annotations
Separations View
Spell Check
Measurement
Rotation
Version Comparison
Artwork Approvals
Project Tracking
KPI Metrics
Reporting