Learn more about the Printron P.A.A.T Committee!
What does P.A.A.T. stand for?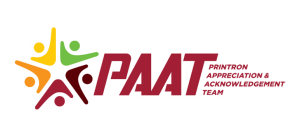 The short answer is: Printron Appreciation and Acknowledgement Team. The committee was formed in 2003, and like most things around here, has evolved and grown over time. Originally it was formed to recognize employee milestone work anniversaries. Since then it has become much more than that.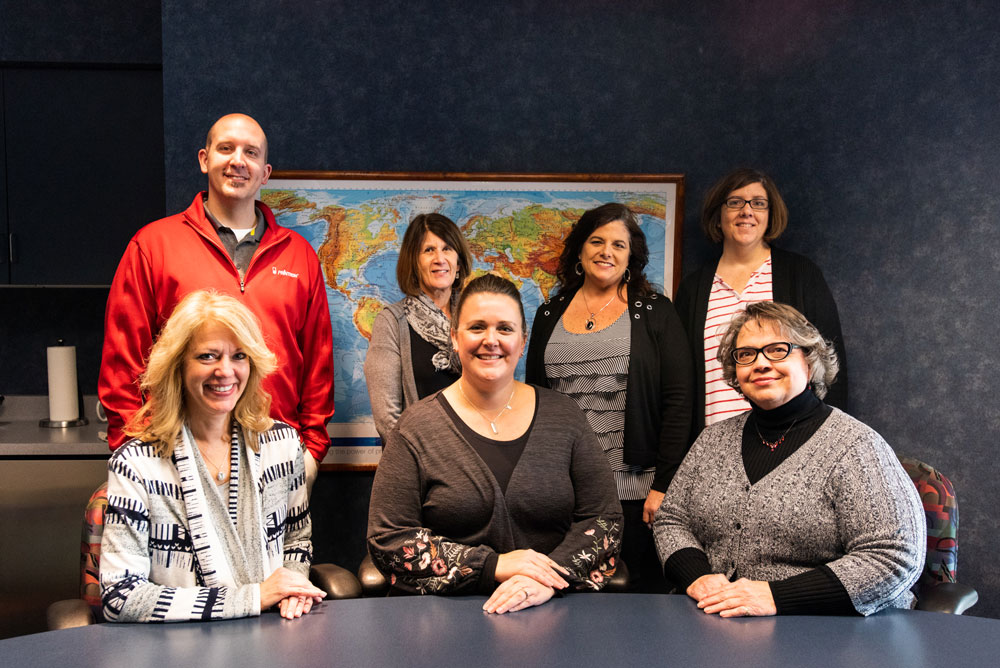 Having fun and giving back!
Today the P.A.A.T. committee plans and runs many events to not only encourage and foster a welcoming and fun work environment, but also to provide opportunities for employees to give back to our community. And give back they do!
Upcoming events for 2019 include:
Super Bowl chili lunch
Food for Madness-a NCAA bracket competition complete with prizes for the final 4 winners and food drive for St. Joes Food Pantry.
Brewers home opener celebration with popcorn, licorice and Cracker Jacks. Wearing team apparel is highly encouraged.
Dog Days of Summer and pet supply drive with a hot dog cookout lunch.
Fall school supply drive.
Are you ready for some football? This is new for 2019 and will include a quarterback challenge competition.
Fall flannel fun day with a corn hole competition (yes there's prizes for the top 3 winning teams)and root beer on tap.
Warmth of the season-a holiday lunch combined with a collection of hats, mittens, gloves and scarves for the Fox Valley Warming Shelter.
Clearly we are all about some friendly competition, sports and giving back. This is a winning combination for our team as well as our local community. Printron employees continue to step up and provide much needed assistance to St. Joe's Food Pantry, The Neenah Animal Shelter and the Fox Valley Warming Shelter among others. Their continual and overwhelming generosity has been inspiring and much appreciated by many.
Membership on the P.A.A.T. committee is open to everyone. Please see H.R. manager Mary Hilker if you are interested in joining, we'd love to have your ideas for future events!