Our equipment and graphics expertise at work. For you.
You know it when you see it. The craftsmanship of a high-quality printed piece. Whether a 1-color corrugated box or a full-color P.O.P. display, it grabs your eye at first glance. Getting there often requires a coordinated effort between multiple facilities and people, and that's where Printon's Image Engineering makes a big difference.
We know various printer capabilities. We understand what graphically will print well (and what won't). We're aware of what print method will work best for a project. We know what should print via flexo, what should be offset, and how to best print on corrugated. And, we're ready to help with project management and developing a successful printing strategy.
Prepress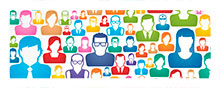 Here at Printron, we provide the best of both worlds. Our staff is not only well versed in specialized packaging software but also understands customer press specifications and print expectations. Our value lies in our ability to grasp and promote the brand intent, while understanding the printing process.
Brand Guidelines
Packaging Artwork
Process Color and Multi-Channel Image Editing
Color Separations
Digital Inkjet, Online and Remote Digital Proofing
Image Optimization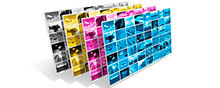 While color management and process control are vital to the success of each printing methodology, flexography can pose unique print challenges. Packaging artwork often contains design elements that are not well suited for the flexographic printing process.
Printron's Image Optimization process takes these factors into consideration and efficiently customizes the build of the color separations for the brand owner's expectations and the press conditions. Advanced image editing may require removal of scum dots, removal of redundant grey component, and special treatment of highlight values – to reduce hard edge ink accumulation.
Print Specifications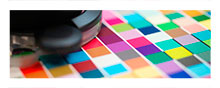 Getting it right the first time matters, and the basis of a predictable print outcome is understanding and documenting press specifications. We offer technical consulting services, and can assist with facilitating and evaluating print trials, as well as other press considerations.
Color Management
Press Database
Press Characterization & Post Print Analysis
G7® Master Qualification & G7 Expert Certification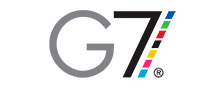 Printron has achieved G7 Proof-to-Print Master status through the IDEAlliance (International Digital Enterprise Alliance). G7 Master status is granted to physical facilities qualified to use the G7 Proof-to-Print Process and using the most modern technology, techniques, and press controls to produce a close visual match from proof to print.
Printron also has achieved full G7 Expert status through the IDEAlliance. Whether proofing or printing equipment, a G7 Expert is able to analyze color and print related issues and take corrective action to bring systems and processes in control to a set method, standard or specification with repeatable, predictable results.
G7 Expert status provides Printron the ability to certify any printer as a G7 Master Printer, which then allows that printer to proclaim itself as G7 Qualified and to guarantee adherence to the G7 standard to their print customers.