We'll give you cutting edge, smoothly & consistently.
Printron gives you an edge: in quality die cutting materials, leading-edge technology, and expert craftsmanship. We offer core die making knowledge and experience combined with digital workflows to meet precise specifications and tolerances. We believe in no surprises, from file preparation to on-time delivery to fast setups. For you, that means a smooth process, a die that performs on press, and the best value. Plus, our technical support seminars help you improve your graphics, structural design, and manufacturing.
Printron creates custom dies. We take into consideration your substrate and consider your machine capabilities. We work with you to select the best materials to optimize your die cutting processes. Our craftsmanship, combined with digitally controlled equipment, ensures total accuracy.
Posilock and Serrapid Systems
Laser Cut Rotary Diameter Sizes Available From 7" – 26"
Soft Anvil Rotary Die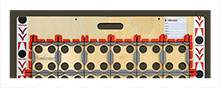 You'll see and feel the superior quality we build into every flat cutting die. Dimensional accuracy is a priority, which is enhanced through digitally controlled equipment and craftsmanship with an eye for detail.
Bobst Center Line Systems
Baysek/Onecut Vacuum Dies
Platen Dies
Retail-Ready Tear-Out Rule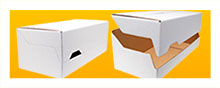 Special rule profiles for perforating have excellent holding strength that allows for effortless tearing with smooth, clean edges. It's perfect for retail-ready packaging that uses tear-outs in the design.